Collective Audience Appoints Digital Media and Technology Industry Executive, Elisabeth DeMarse, to the Board of Directors
New York, NY, November 16, 2023 – – Collective Audience, Inc. (Nasdaq: CAUD), a leading provider of digital consumer acquisition solutions, has appointed Elisabeth DeMarse as independent member of its board of directors. She was also appointed chair of the compensation committee.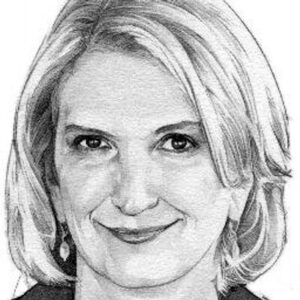 "We welcome Elisabeth's extensive executive and board experience at both private and public companies," stated Suen. "Her more than a decade of experience as chief marketing officer at Bloomberg as well as having served as president and CEO of TheStreet makes Elisabeth a tremendous asset to our management team. She has helped transform and grow several companies, including AppNexus which was acquired by AT&T for $1.7 billion. She joins us at an opportune time as we pursue a number of prospective acquisitions, and we look forward to her guidance and insights as we take Collective Audience to the next level."
DeMarse commented: "The digital advertising industry is primed for great change, and I see Collective Audience as well-positioned to disrupt the market with its digital advertising platform that uniquely eliminates inefficiencies from the digital ad buyer and seller process. Now as a Nasdaq company, it can leverage this stronger position to pursue strategic accretive acquisitions that complement its leading-edge technology and accelerate its growth."
Elisabeth DeMarse Bio
For more than 35 years, DeMarse has served on the board and in executive positions on several digital media and technology companies. She previously served as president, CEO, and chairman of the board of TheStreet (NASDAQ: TST), where she notably diversified the company from a B2C ad supported, retail stock picking business into a global B2B M&A, data, and news organization. Founded by Martin Peretz and Jim Cramer in 1996, TheStreet distinguished itself from other financial media companies with its journalistic excellence, unbiased approach, and interactive multimedia coverage of the financial markets, economy, industry trends, investment, and financial planning.
Earlier, DeMarse was CEO and president of CreditCards.com, which she created by consolidating numerous assets around the world, and eventually selling the company to Bankrate in 2010 for $145 million.
DeMarse also transformed iLife.com into Bankrate, engineering the turnaround of the company, driving exponential growth, and creating $450 million in shareholder value.
She spent a decade as chief marketing officer for Bloomberg, working directly for the founder, Michael Bloomberg, and was instrumental in the formation of several media properties.
DeMarse serves as a limited partner of Tritium Partners, a private equity firm focused on buyouts of growth companies in the lower middle market, with a focus on internet and information services, asset-light supply chain and logistics, and differentiated financial and business services.
She is also a limited partner at Kimbark, a family limited partnership that owns and operates commercial real estate. Earlier, she served as CEO and on the board of Newser, an American news aggregation website.
Kubient (Nasdaq: KBNT), a cloud advertising platform.
AppNexus, a global technology company with a cloud-based software platform powers and optimizes the programmatic sale and purchase of programmatic advertising. She also served on its compensation committee until it was acquired by AT&T for $1.7 billion.
ZipRealty, a Nasdaq-traded company and provider of solutions that empower real estate experts to thrive. She also served on the company's compensation and audit committees until it was acquired by Realogy.
All Star Directories, an independent, employee-owned marketing and technology company focused on helping individuals advance their careers and improve their lives through education.
Internet Patents Corporation, a former Nasdaq-traded company and an operator of a patent licensing business focused on its e-commerce technologies. She also served on the company's audit and governance committees.
InsWeb (acquired by Bankrate), an online insurance marketplace designed to allow consumers to compare insurance products and rate quotes from a variety of providers. She also served on the company's audit and governance committees. 
EDGAR-Online, a division of OTC Markets Group and a premium supplier of real-time SEC regulatory data and financial analytics. She also served on the company's compensation and audit committees.
Heska (acquired by Mars), a former Nasdaq-traded company and a purpose-driven business, supporting veterinary professionals globally. She also served on the company's audit committee. 
DeMarse previously served as Entrepreneur-in-Residence at Austin Ventures, where she worked together via DeMarseCo. The company's thesis is to provide growth equity for buyouts, spinouts, recaps rollups and acquisitions in the consumer internet sector. Its acquisitions have included AllStarDirectories, ClickSuccess and Freedom Marketing.
DeMarse has received numerous awards, including Working Mother of the Year, Folio's Top Women in Media, Dealmaker of the Year, Most Intriguing Person in Media, Girls Scouts Woman of the Year, NOW Woman of Power and Influence, Fast Company 50, Inc. 500 and ACG Award for Outstanding Corporate Growth.
DeMarse received her AB in History from Wellesley College and MBA from Harvard Business School.
About Collective Audience
Collective Audience is a U.S.-based provider of e-commerce and digital customer acquisition solutions that simplifies digital advertising. It provides data-driven, end-to-end marketing through its results solutions or access to data for activating campaigns across multiple channels.
The company's digital marketing business includes a holistic, self-serve AdTech platform, a proprietary data-driven, AI-powered system that enables brands and agencies to advertise across thousands of the world's leading digital media and connected TV platforms.
To learn more, visit collectiveaudience.co.
Important Cautions Regarding Forward-Looking Statements
This press release includes certain statements that are not historical facts but are forward-looking statements for purposes of the safe harbor provisions under the United States Private Securities Litigation Reform Act of 1995. Forward-looking statements generally are accompanied by words such as "believe," "may," "will," "estimate," "continue," "anticipate," "intend," "expect," "should," "would," "plan," "predict," "potential," "seem," "seek," "future," "outlook" and similar expressions that predict or indicate future events or trends or that are not statements of historical matters. All statements, other than statements of present or historical fact included in this press release, regarding the company's future financial performance, as well as the company's strategy, future operations, estimated financial position, estimated revenues and losses, projected costs, prospects, plans and objectives of management are forward-looking statements. These statements are based on various assumptions, whether or not identified in this press release, and on the current expectations of the management of Collective Audience and are not predictions of actual performance. These forward-looking statements are provided for illustrative purposes only and are not intended to serve as, and must not be relied on as, a guarantee, an assurance, a prediction or a definitive statement of fact or probability. Actual events and circumstances are difficult or impossible to predict and will differ from assumptions. Many actual events and circumstances are beyond the control of Collective. Potential risks and uncertainties that could cause the actual results to differ materially from those expressed or implied by forward-looking statements include, but are not limited to, changes in domestic and foreign business, market, financial, political and legal conditions; unanticipated conditions that could adversely affect the company; the overall level of consumer demand for Collective Audience's products/services; general economic conditions and other factors affecting consumer confidence, preferences, and behavior; disruption and volatility in the global currency, capital, and credit markets; the financial strength of Collective Audience's customers; Collective Audience's ability to implement its business strategy; changes in governmental regulation, Collective Audience's exposure to litigation claims and other loss contingencies; disruptions and other impacts to Collective Audience's business, as a result of the COVID-19 pandemic and government actions and restrictive measures implemented in response; stability of Collective Audience's suppliers, as well as consumer demand for its products, in light of disease epidemics and health-related concerns such as the COVID-19 pandemic; the impact that global climate change trends may have on Collective Audience and its suppliers and customers; Collective Audience's ability to protect patents, trademarks and other intellectual property rights; any breaches of, or interruptions in, Collective Audience's information systems; fluctuations in the price, availability and quality of electricity and other raw materials and contracted products as well as foreign currency fluctuations; changes in tax laws and liabilities, tariffs, legal, regulatory, political and economic risks. More information on potential factors that could affect Collective Audience's financial results is included from time to time in Collective Audience's public reports filed with the SEC. If any of these risks materialize or Collective Audience's assumptions prove incorrect, actual results could differ materially from the results implied by these forward-looking statements. There may be additional risks that Collective Audience presently knows, or that Collective Audience currently believes are immaterial, that could also cause actual results to differ from those contained in the forward-looking statements. In addition, forward-looking statements reflect Collective Audience's expectations, plans or forecasts of future events and views as of the date of this press release. Nothing in this press release should be regarded as a representation by any person that the forward-looking statements set forth herein will be achieved or that any of the contemplated results of such forward-looking statements will be achieved. Collective Audience anticipates that subsequent events and developments will cause their assessments to change. However, while Collective Audience may elect to update these forward-looking statements at some point in the future, Collective Audience specifically disclaims any obligation to do so, except as required by law. These forward-looking statements should not be relied upon as representing Collective Audience's assessments as of any date subsequent to the date of this press release. Accordingly, undue reliance should not be placed upon the forward-looking statements.
Company Contact:
Brent Suen, CEO 
Collective Audience, Inc.
Email contact
Investor Contact:
Ron Both
CMA Investor Relations
Tel (949) 432-7566
Email contact
Media Contact:
Tim Randall
CMA Media Relations
Tel (949) 432-7572
Email contact